ASTERIA™ PIXIE®
BozastepixⓃ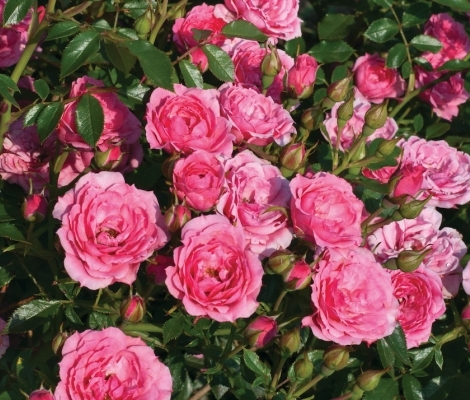 COLOUR: Medium pink
FLOWER DIAMETER: 3-4 cm
FLOWER TYPE: Double
ROSE TYPE: Patio
HEIGHT: 20-30 cm
PLANTS/m2: 5-7
SPECIALTY: Unique medium pink to light velvet colour.
Rather unusual but very beautiful variety with tiny flowers of perfect soft paling pink. Harmonious sizes of flowers, leaves and growth type make a magnificent garden display. Its excellent compact, dense and bushy habitus makes it an ideal candidate for general planting and ground covering. Continuous abundance of flowers with its swaggering pink shades promises a joyful summer ahead.