MELLITE™ MELLA®
Bozangfre Ⓝ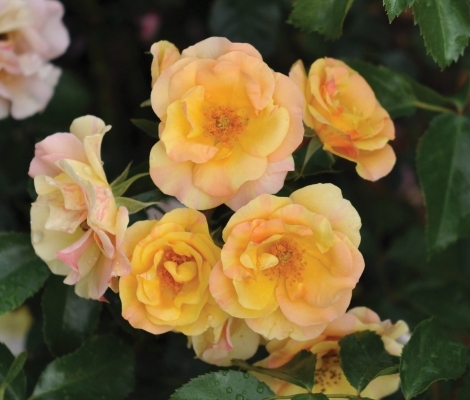 COLOUR: Yellow-pink
FLOWER DIAMETER: 5-6 cm
FLOWER TYPE: Semi-double
ROSE TYPE: Shrub
HEIGHT: 40-60 cm
PLANTS/m2: 4-5
SPECIALTY: Delicately striped flowers. Very healthy plant.
Cheerful and sunny, subtle pink stripes give a dose of elegance to this light-yellow rose. An open centre and attractive colour make it a favourite among bees and butterflies. It is a compact shrub of medium size, very healthy and reliable, suitable for planting in large pots. It is best when planted in groups since that is when this gentle rose truly stands out.