MORAVA™ REKA®
Bozreka026 Ⓝ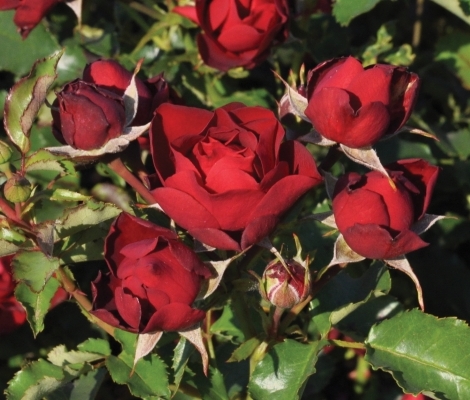 COLOUR: Deep red
FLOWER DIAMETER: 4-6 cm
FLOWER TYPE: Double
ROSE TYPE: Medium-sized shrub
HEIGHT: 30-50 cm
PLANTS/m2: 4-5
SPECIALTY: Ruffled flowers. Quite floriferous from top to bottom.
Proudly named after Serbia's largest river, this highly floriferous rose is completely covered with dark-red flowers during the whole summer season, emphasizing the richness of life in the Morava river and its riverbanks. Loose clusters are especially charming if planted in full summer sun. Its compact size and good health make it a perfect landscape rose. It is suitable for pots, but it shows the best of its features when planted in large groups.